Top 10 Advantages of Facebook ADS for Your Business
A social media Optimization agency Delhi, India, such as ours, can help you create a workable social media optimization strategy that is tailored to your company's requirements. A social media channel is a platform that enables users to create or share content through online groups and networks, including knowledge, ideas, hobbies, and other kinds of expression.
It has developed into a platform where marketers may engage with a variety of target consumers. On the platform, there are so many businesses vying for customers that it can be challenging to distinguish. A Facebook advertisements marketing company like Substance Communication steps in and acts as the turbo to take your marketing to the next level in situations like these.
The most well-known Facebook Ads marketing company is Substance Communication, which is based in Delhi, India. It specializes in creating campaigns for Indian companies' Facebook advertisements. With the help of their effective techniques, our team of specialists can carry out your marketing through Facebook Ads with satisfaction and accomplishments. It strengthens incoming client offers and converts sales into an increase in earnings with your target market.
What is a Facebook ad?
Online advertising that is made and posted on the Facebook network with a specific audience in mind is referred to as Facebook ads. Only those users of the site who have been chosen using Facebook's targeting technologies will be able to see Facebook adverts, which are a sort of display advertisement. In general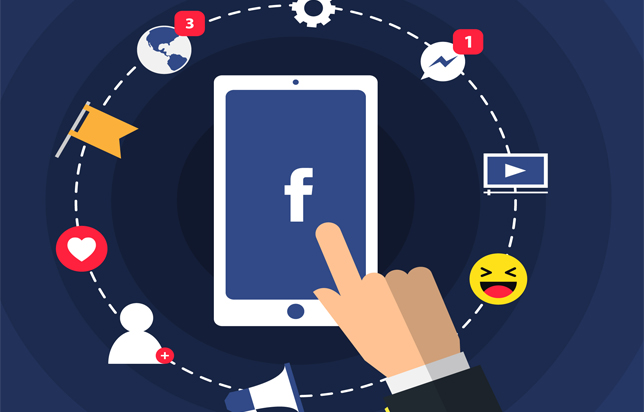 Top 10 Benefits of Advertising on Facebook
The following list of only 10 factors, which emphasize Facebook's fundamental distinctions from other social media networks and benefits over other digital channels, should convince you to incorporate it into your marketing mix.
1. Broaden Your Audience
Facebook undoubtedly has one of the biggest user bases for advertisements. Facebook has more users than every other social networking site, maybe only surpassed by Google searchers. Facebook has a big audience, but it also attracts users from a variety of categories. You ought to be capable to discover a Facebook audience profile for whomever your business serves. The most rapidly expanding demographic for Facebook users is the older age group.
2. Syncing with B2C and B2B Businesses
Have you noticed that B2C enterprises may only use Facebook advertising? Be prepared to be alarmed by the fact that B2B companies can successfully execute ads on Facebook as well. Because the B2B industry is cutthroat, B2B advertisers must be proactive while using Facebook. However, there is scope for accomplishment with the proper targeting, ad structure, messaging, and off-Facebook interaction on the website.
The very least that B2B marketers should think about is Facebook retargeting. We frequently forget that someone who is a B2B target remains one even after leaving the workplace or when they are online during downtime in between professional commitments. They are the same. Retargeting them on Facebook is an effective strategy to keep them in mind.
Facebook provides the following targeted groups for attracting new users that are compatible with B2B requirements:
Employer name
Job title
Employment industry
Interest industry
Employer company size
Business travelers
Making lookalike audiences according to your current email list, website traffic, or client base is an additional B2B strategy that is worthwhile exploring. Advertisers have observed it work effectively on Facebook, although other sites now also provide it.
3. Full-Funnel Segmentation And Different Engaging Channels
Facebook may be the only digital network that consistently attracts users at every point in their participation journey. Facebook's marketing possibilities, analytics tools, and ad types fit in well with different advertising plans. It is helpful whether a person is at the top of the metaphorical funnel, idly browsing and just beginning their research, or ready to make a purchase. Facebook's promoted stories, video advertisements, and carousel ads are excellent methods to get someone's attention at the recognition stage without being too demanding.
4. Audience Flexibility
Facebook's audience reach is quite clear, but some commercial networks provide comparable targeted advertising options. Your company has a great degree of authority and visibility over the audiences you target to choose them.
Fans: Your fans on Facebook
Friends of fans: Friends of the users you follow
Actions or Hobbies: Users who satisfy the reported requirements you specified
Remarketing: Users who have already visited your website
When you divide your advertising effort on Facebook depending on these well-known audience groups, as opposed to other platforms that can automatically optimize your placements, you are better positioned to get insights.
5. Psychological Amplification
Facebook has a lot more targeting options than just demographics. Demographics are no longer a reliable indicator of someone's living or demands in terms of purchases. For instance, not all youngsters have significant student loan debt or live in ways that are consistent with having little money to their name. The targeting options on Facebook enable targeting based on a wide range of lifestyle traits, including interests, life events, behaviors, or hobbies. This enables not only more precise targeting but also the alignment of online and offline marketing strategies so that the same behavioral parameters are applied throughout your entire marketing channel combination.
6. Competitor targeting
There aren't many options that will let you target the customers of your rivals. You cannot target followers of other companies on Facebook. You may still target people who have stated an interest in specific brands, though. It depends on when a user last modified their preferences and is based on self-reported data, so it might not be current. Nevertheless, this may be a successful tactic to target well-qualified people, particularly if employed at scale. One may immediately reach thousands of consumers without paying costs for these audience profiles, which may be required on other channels, by building a bespoke audience of users interested in 20+ well-known companies.
7. Variety of Ad Formats
Facebook tops social media platforms in the variety of ad possibilities it offers, with 10 different Facebook ad styles. There are a few alternatives accessible for each level of the target marketing funnel, with picture and video advertising being the most popular. It's important to note that almost all ad styles allow for some text and graphic components, giving you a sizable opportunity to exhibit and discuss your company.
8. Drive Traffic Directly to Your Site
Numerous Facebook ad choices, as previously mentioned, let directing referral traffic to the website of your company. It's true that the majority of users get onto Facebook with the intention of perusing the site's material. But if your advertisement is attractive and your targeting is really appropriate, the visitor will be sufficiently enticed to leave Facebook and visit your website.
9. Measurable Performance
Even though it might be obvious, it is important to emphasize that Facebook does permit reporting on a wide range of metrics. Numerous data are accessible based on the ad style. Before leaving Facebook, users can engage in activities like reach and ad interactions that lead to off-Facebook events like conversions and income.
10. Maintain Interest in Your Existing Audience
The fact that Facebook marketing fosters and helps in the growth of your Facebook likes and followers is a significant advantage. Maintaining and engaging with your Facebook following is equally vital to generating referral site traffic, site participation, and revenues.