FMCG Product Packaging Design Company India
The FMCG sector includes several necessary household goods that consumers frequently need to purchase. FMCG products are inexpensive but quickly sold in large volumes. By making the packaging as appealing as possible, all FMCG companies strive to provide their customers with the high-quality items that are in high demand.
For each kind of product, we provide FMCG businesses with high-quality FMCG packaging design services. Having been in the designing business for a while, we are well aware of what consumers want and can provide you with a variety of designs to help the fast-moving consumer products market. We offer innovative FMCG packaging design services for a variety of confectionery and home products, including biscuits, snacks, tea, agarbatti, cosmetics, and hair oil.
Substance Communication is a Product packaging design agency in Delhi, committed to creating visions through packaging designs that leave an enduring impression. The simplicity and clarity of what we do is what makes us successful. Since the beginning of our organisation, Substance Communication, it has been kept a secret. It keeps us inspired and effectively supports the companies we work with in the fierce competition. Our love for what we do for a living fuels our passion for innovative packaging. We like developing enticing packaging designs that are essential in helping you generate sales.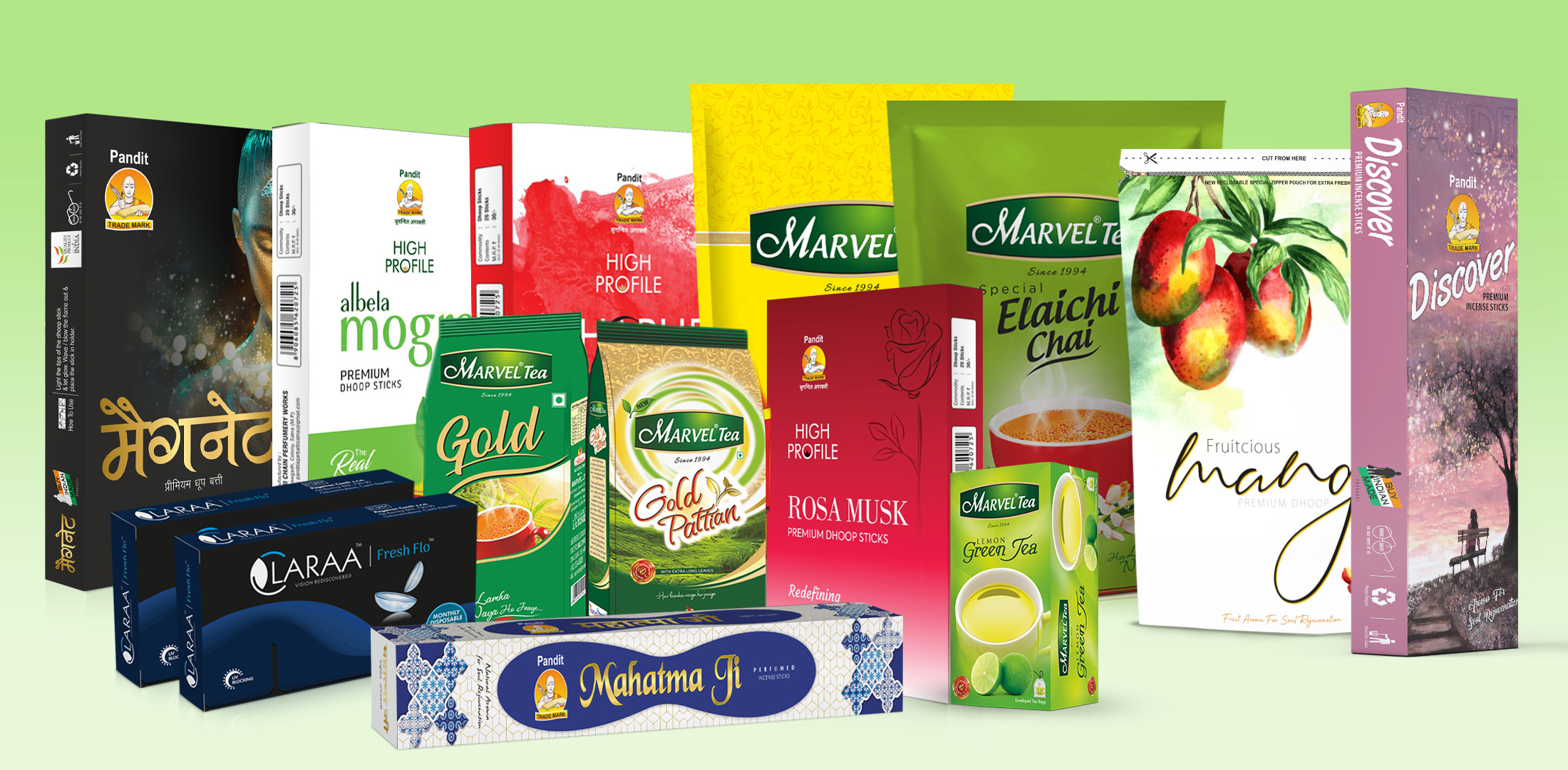 A quality package design effectively conveys your brand. Customers see it right away when they purchase your product. The quality of your goods will be reflected in the packaging you choose. It's one of the factors that significantly affects how well your product sells in the retail, local, and global markets. With attractive packaging that will elevate your business, our team of top designers will bring your goods to life.
A strong portfolio of product packaging designs, box packaging designs, food and beverage packaging designs, and cosmetic packaging designs can be found at Zero Designs. We create packaging designs for electronics, FMCG, and all types of goods. We offer a variety of packaging design services, such as label and box design, bag and pouch design, and more. We are one of best FMCG product packaging company in India.
We produce commercially effective, award-winning work in the areas of strategy, FMCG packaging design, design innovation, and activation. We are collaborating with your vision on each project. We want to be a partner and a member of the team, not just another service provider, tool, or agency. Delivering results while all working toward a same vision.