Best OTT Ads Company
People Over-the-top (OTT) advertising has become increasingly popular as more people stream video content through platforms like Netflix, Amazon Prime, Hulu, and Disney+. With the rise of OTT, advertisers have been searching for the best OTT ad company to reach their target audience. One of the most highly regarded OTT ad companies in the industry is Substance Communication.
How OTT influences the audience?
OTT significantly influences its audience by providing a personalized and convenient streaming experience. OTT allows viewers to access a wide range of content on-demand without the limitations of traditional TV schedules. It also provides a platform for advertisers to reach highly targeted audiences through personalized and relevant ads. This level of convenience and personalization has led to a shift in consumer behavior towards OTT platforms, making it a highly influential medium in the entertainment and advertising industries.
OTT Ad Agency in Delhi
Substance Communication is a digital marketing agency specializing in OTT advertising and resides in Delhi, India. They work with various clients, helping them reach their target audience through OTT channels.
One of the reasons Substance Communication is considered one of the best OTT ad companies is its ability to create highly targeted and personalized campaigns. They use a combination of data analytics and audience segmentation to identify the most effective channels and messaging for each campaign. It ensures that the right people see their client's ads at the right time, resulting in higher conversion rates and a greater return on investment.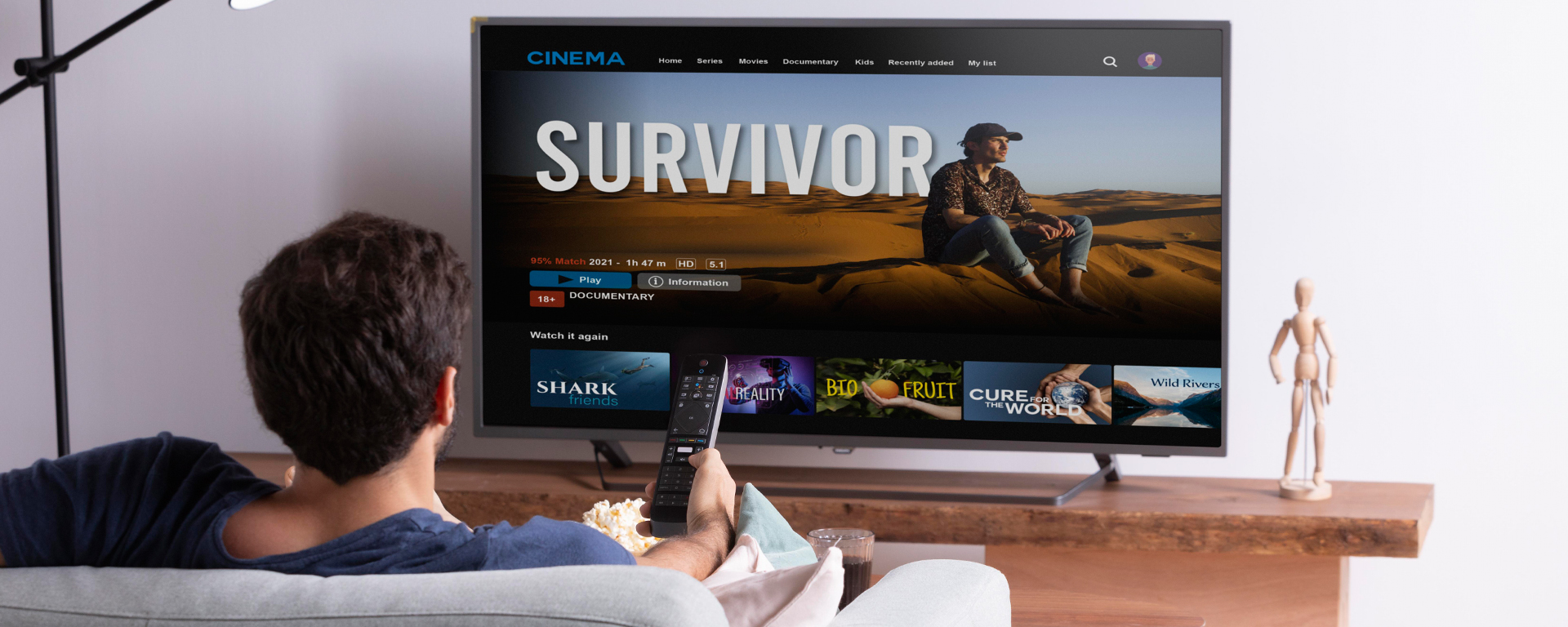 In addition to its targeting capabilities, Substance Communication is known for its creative approach to ad design. They work closely with their clients to develop engaging and visually appealing ads while conveying a clear message. This attention to detail has resulted in numerous successful campaigns and satisfied clients.
Another reason Substance Communication stands out in the OTT ad industry is its expertise in programmatic advertising. Programmatic advertising involves using automated systems to buy and place ads, which can lead to increased efficiency and cost savings. Substance Communication has extensive experience in programmatic advertising, allowing them to optimize campaigns in real-time to maximize their client ROI.
Best OTT ad service in India
Substance Communication is highly regarded for its exceptional customer service. They prioritize communication with their clients, keeping them informed throughout the campaign process and providing regular updates on performance metrics. This level of transparency and responsiveness has earned them a reputation as a trusted and reliable partner for OTT advertising in India.
Substance Communication is a strong contender if you are looking for the best OTT ad company to help you reach your target audience. Their expertise in targeting, creativity, programmatic advertising, and customer service makes them a top choice for businesses looking to succeed in OTT advertising.